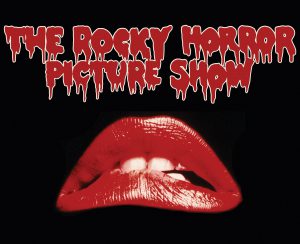 Gather your friends and join us Halloween night at Pilgrim Church for "Rocky Horror Picture Show". The movie will begin at 7pm so arrive early to get a good seat.
Popcorn will be provided.
Costumes and props are encouraged, but please keep the props appropriate for the church fellowship hall (no buttered toast or loaded water guns etc…). If you have never experienced "Rocky Horror" in person, your are in for an entertaining evening.
There will also be a costume contest.
Admission is free, popcorn is free, no RSVP needed, and you are encouraged to bring friends as well.