Our featured Artist for March and April 2018 is Bruce Phillips.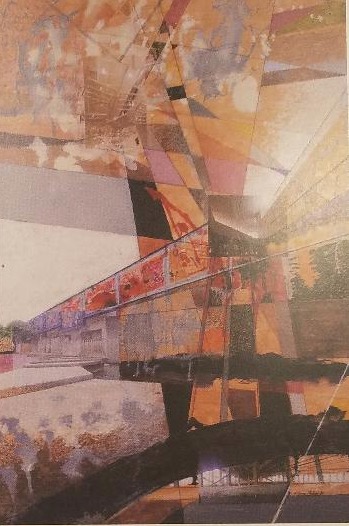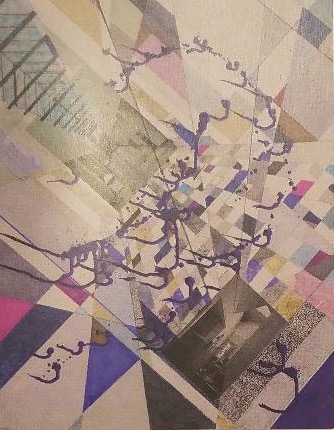 You are invited to the Pilgrim Art Gallery Open House on Thursday, March 8, 2018 at 5:30 PM featuring the art of Bruce Phillips. Free admission and refreshments are provided.
A love of architecture and an interest in spatial relationships led Bruce Phillips to his current body of work. Phillips explores the interconnections between man-made structures and nature to trace human impact on our environment. To do so, he places his own photographs of architectural elements and interesting topographical scenes onto paper. Partially completing the photographic image, Phillips twists and turns the imagery through dizzying perspectives, adding color and texture. A balance between tightly controlled and free flowing marks connecting and surrounding the photographs simultaneously contrasts precision and uniformity with a sense of vibrant energy and movement. These dynamic works evoke an emotional response and encourage us to shift our perception within our physical settings.
Please stop by and visit:
Special Open House and Meet the Artist – Thursday March 8, 2018 5:30pm – 7:30pm
Monday – Thursday 9am – 4pm
Friday 9am – 1pm
Sunday 9am – 12:30pm