Rev. Paul Eknes-Tucker – Senior Pastor
Rev. Paul Eknes-Tucker grew up in Hueytown and is the son of Charlie and Lou Tucker.
He graduated from Birmingham-Southern College and Candler School of Theology, Emory University.
His first church appointment was Fairview United Methodist in North Birmingham. Rev. Eknes-Tucker was ordained in the North Alabama Conference before coming out as a gay man and joining the ministry of Metropolitan Community Churches (MCC) in 1981. He has served MCC congregations in Birmingham, AL; Atlanta, GA; Asheville, NC; Nashville, TN; Dallas, TX; and Minneapolis, MN. Most recently he has served as pastor of Holy Trinity Community Church UCC in Memphis, TN. He holds dual credentials in the Metropolitan Community Church and the United Church of Christ.
He married his partner, Bill Eknes-Tucker in Toronto, Canada in 2005. They are the proud parents of three dogs, Dakota, Bamma and Memphis and a cat named Jekyll. He enjoys gardening, theater and playing with his pets.
______________________________________________________________________________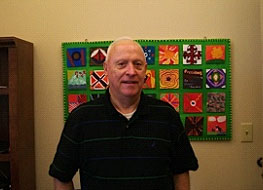 Rev. Bud Precise – Director of Christian Education
Education – Birmingham-Southern College BA Major in Philosophy and Religion Emory University – Candler School of Theology Master of Divinity Southern Methodist University – Perkins School of Theology Master of Christian Education
Family – Leigh works at Methodist Theological School in Ohio. She is married to Pete. David works in Development at Ohio State raising scholarship aid for students. He is married to Melissa.
Work – Ordained United Methodist Minister, retired. Worked mostly in the field of Christian Education. Dual Standing with the UCC as Pastor of Pilgrim Church 2002 – 2010 and 2013 – 2015.
_____________________________________________________________________________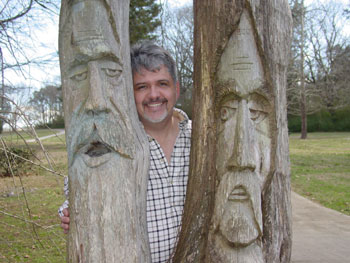 Tim Tipton – Director of Music
Tim has been Pilgrim's Director of Music since September of 2003, having worked as a church musician for the past 30+ years in a variety of traditions. He began a career in education after earning a Bachelor of Science in Elementary Education from Jacksonville State University in 1981; he continues to work as an educator on the college level.
Tim completed a Bachelor of Art degree in music at the University of Alabama at Birmingham and recently completed a Master of Art degree in English with a concentration in creative writing, also at UAB.
Although growing up an Army brat, Tim has lived in the South since 1976, moving to Birmingham in 1989. While continuing to serve Pilgrim, future goals include completion of an "in progress" creative nonfiction work, continued progress in teaching students to explore creative writing, and enjoying home in Birmingham's Southside with dog Teddy and cat Misha.
"There is no greater agony than bearing an untold story inside you." Maya Angelou
Church Council
Moderator – Teresa Moran
Vice Moderator – Mark Dillashaw
Treasurer – John Williams
Secretary – Lea Skelton
Member Care – Pastor Paul Eknes-Tucker
Member at Large – Susan Levine
Member at Large – Jessica Peoples
Member at Large – Robert Young
Member at Large – John Owen