Our featured Artists for March thru Mid April are Chris and Lori Frank.
You are invited to the Pilgrim Art Gallery Open House on Friday March 6, 2020 5:30pm – 7:30pm featuring the art of Chris and Lori Frank. Free admission and refreshments are provided as well as a chance to meet the artists in person.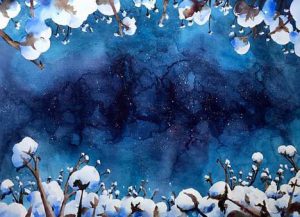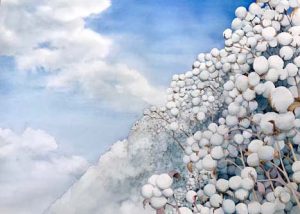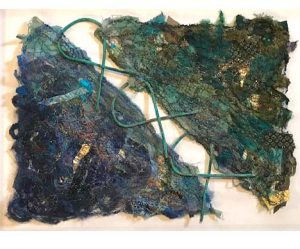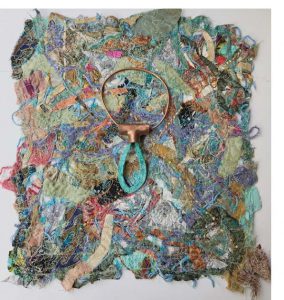 Redemptive Journeys
"Redemptive Journeys," is a collection of recent works by husband and wife artists Christoffer and Lori Frank. The collection reflects their individual emotions, thoughts, values and personality within their shared life together. It illuminates the human condition of emotional growth, spiritual faith and finding peace.
Lori's handmade textile and metal artworks speak to the process of redemption.
"Fibers and fabrics from many unrelated projects, in a myriad of colors and textures are easily formed and fashioned to make new fabric. Unrelenting copper is beaten and burnished or tarnished to create new shapes and rich patina. As an artist, I mix these two seemingly unrelated mediums to create images of life…the easy, mundane everyday things we so easy arrange, and the big things that are the focal points of our lives…hard, tarnished, sometimes painful, but bringing beauty and focus to our purpose in this world."
Chris, a painter working mostly watercolors, is inspired principally by life's journey.
"Each piece highlights my fascination with contrasts, natural textures, depth, volume and light. They reflect my very deep seated need to control the medium juxtaposed against my desire to allow each piece to develop organically. This is a dichotomy that holds true in my life as well and beautifully illustrates that aspect of the journey into redemption."
Please stop by and visit:
Special Open House and Meet the Artist – Friday March 6, 2020 5:30pm – 7:30pm
Monday – Thursday 9am – 4pm
Friday 10:30am – 1pm
Sunday 9am – 12:30pm